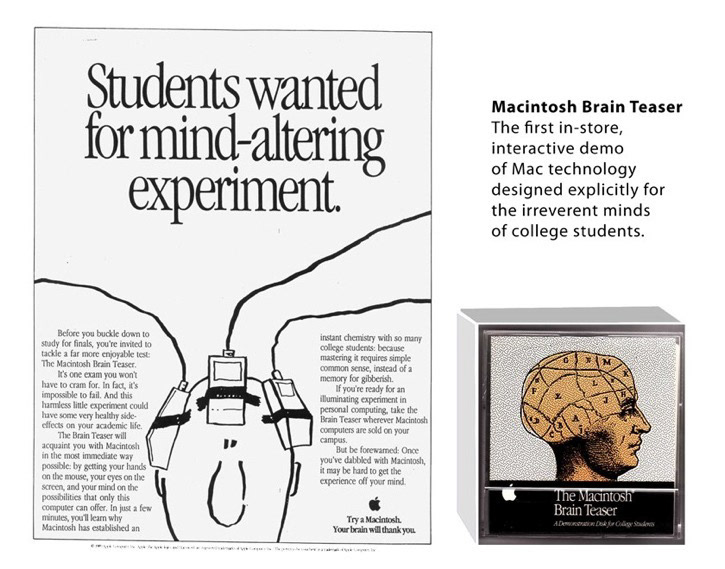 Students wanted for mind-altering experiment.
​​​​​​​
Before you buckle down to study for finals, you're invited to tackle a far more enjoyable test: The Macintosh Brain Teaser.
    It's one exam you won't have to cram for. In fact, it's impossible to fail. And this harmless little experiment could have some very healthy side-effects on your academic life.
    The Brain Teaser will acquaint you with Macintosh in the most immediate way possible: by getting your hands on the mouse, your eyes on the screen, and your mind on the possibilities that only this computer can offer. In just a few minutes, you'll learn why Macintosh has established an instant chemistry with so many college students: because mastering it requires simple common sense, instead of a memory for gibberish.
    If you're ready for an illuminating experiment in personal computing, take the Brain Teaser wherever Macintosh computers are sold on your campus.
    But be forewarned: Once you've dabbled with Macintosh, it may be hard to get the experience off your mind.