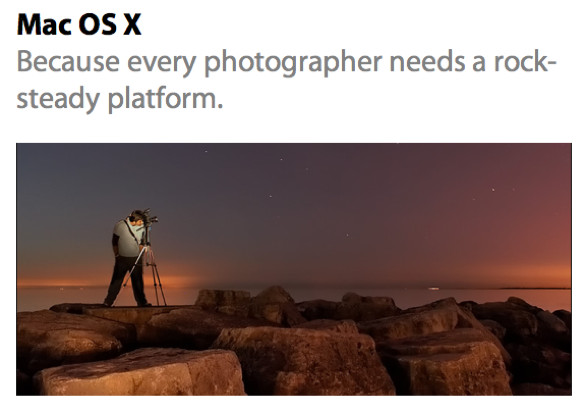 Photography is a heart-and-soul profession. And it's a nuts-and-bolts business.
But however you view your passion for picture-taking — as a craft or an art, as a living or a calling, or as any of the infinite grey areas in between — it's pretty certain you prefer being a photographer to a technician. 

In your studio or on location, you'd much rather be enthralled by your subject — not in thrall to your technology. When you get down to work at your desk (or your airplane seat, or your hotel room) you want to link camera to computer without a second thought. You want to browse and search — with maximum intelligence and minimum fuss — through oceans of images: The day's shoot. Your voluminous archives. And the seemingly infinite resources and inspirations in the digital universe.

When you dive into the nuances of perfecting a single image, you want to be utterly confident that — while you focus on retouching the contours of a human face — your computer is swiftly and invisibly managing millions of colors and processing billions of pixels.

And when you tackle the intricacies of running your business, you just want your system to work — reliably, efficiently, with no fear of downtime. To communicate with colleagues quickly and effortlessly — in words and pictures — even if they're half a world away. To stay on top of trends, topics, and techniques related to your career, interests and expertise. And, most importantly, you want to free yourself from mundane, repetitive, time-consuming tasks. 

Because, in essence, being a photographer is about being awake — in the moment and fully in touch with what's in front of your lens.

Proponents of other computing platforms may tell you that, when the next version of Windows comes along,  it will offer a host of tools for discerning professional photographers. Things like the ability to search through metadata in image files. System-wide color management. And support for a suite of integrated applications that share sophisticated visual powers. 

But users of Mac OS X, including the many pros we're delighted to be quoting in these pages, will tell you they've been enjoying those powers for years now. And that — with little maintenance, no fear of viruses, and plug-and-play ease across thousands of devices — their Mac system just works. Period.

Which is why, for so many imagemakers around the world, there is only one platform for digital photography. Now, and for the foreseeable future.